The Cura 3D printing software is made by Ultimaker, the 3D printer manufacturer.
When you install the application create a profile for your printer. The user's guide or data sheet of you printer should contain the necessary information to populate the form.
Troubleshooting
The save button is not enabled
Symptom:
The design is loaded into the program, but the Save button is not enabled.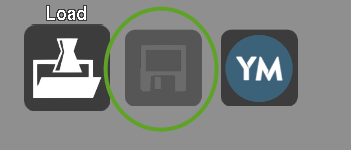 Cause:
When the design is larger than the maximum size your printer is able to print the Save button is grayed out.
Solution:
Load a smaller design or reduce the size of the object.