If you want to print a web page on your printer without header images and advertisement
Highlight the address of the page in the address bar and

Press CTRL-C or
Right click it and select "Copy",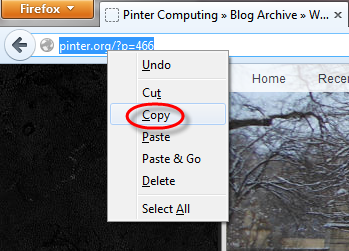 Open a new tab and navigate to printfriendly.com
Paste the address into the field that says: "enter a url"

Click the field and press CTRL-V or
Right click the field and select "Paste"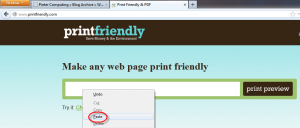 Click the "print preview" button to see the printer friendly version of the page
You can even delete sections of the document:
Move the mouse above the paragraph,

Click the red "Click to delete" link.

Click the buttons on the top menu to
Print,
Save as PDF or,
Email the page.

You can remove the images by clicking the "Remove Images" box and adjust the size of the text with the "Text Size" drop down list.