LG uses a piston-type compressor in its new refrigerators. The company offers 10-year warranty on the new design, but the new compressor generates a very strong 60 Hz vibration. You can hear it as a low-frequency hum and shakes the entire house.
The guitar tuner app detects it in the living room far away from the kitchen as a strong and steady 60 Hz sound between B and B flat.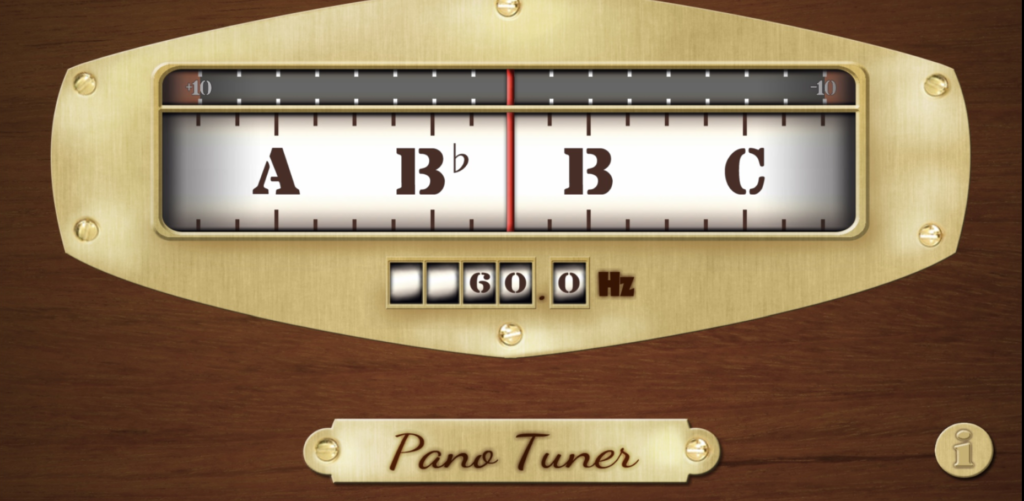 We love the features of the new refrigerator, but the vibration really bothered us. We could not reduce the noise in the kitchen, but we were able to significantly reduce the transfer of the vibration to the floor that shook the house.
We have purchased a few items at Home Depot and placed the refrigerator on a soft padded surface. You need:
1 pack of Everbuilt Furniture Cups 2-1/4″ (4 pack). Item number 745 892
2 packs of Everbuilt Felt Sliders 3-1/2″ diameter (4 pack). Item number 218 925
Build four towers with one Furniture Cup and two Felt Sliders for each, using the adhesive on the sliders to hold them together.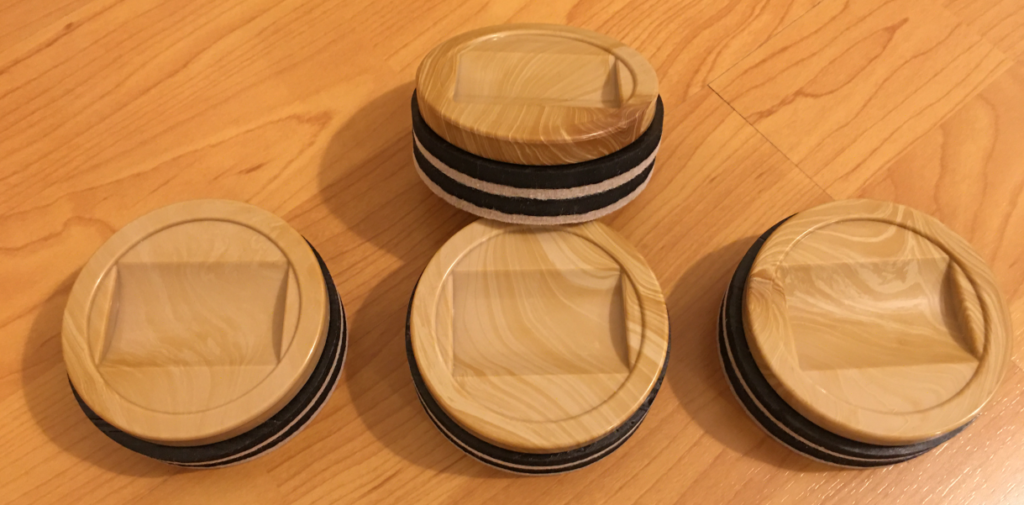 Empty the refrigerator and place the towers under the rollers.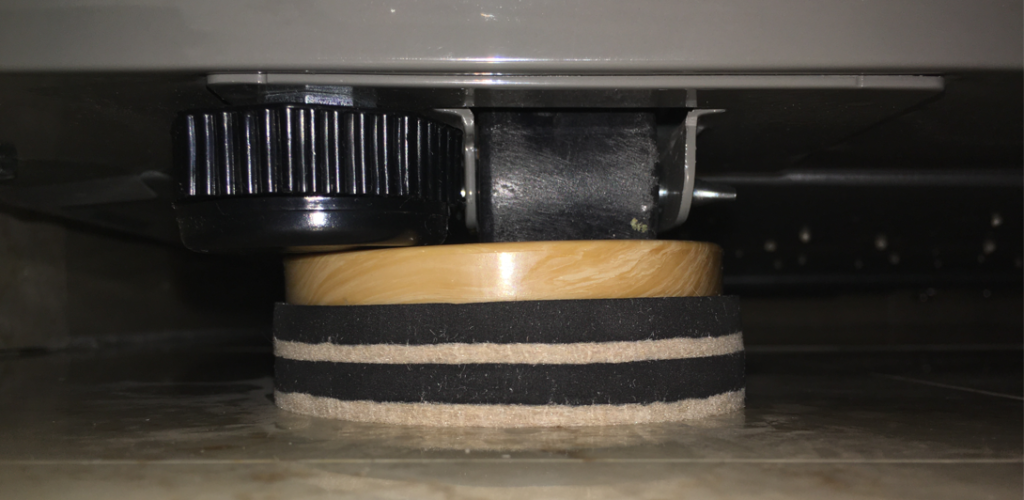 The refrigerator rollers sit perfectly in the dents of the Furniture Cups, and the sliders adequately dampen the low-frequency vibration. The white felt at the bottom allows you to slide the refrigerator on the hard surface, but keeps it in place when you open and close the doors.
If two Felt Sliders don't provide enough dampening, you can add a third one to provide better insulation.