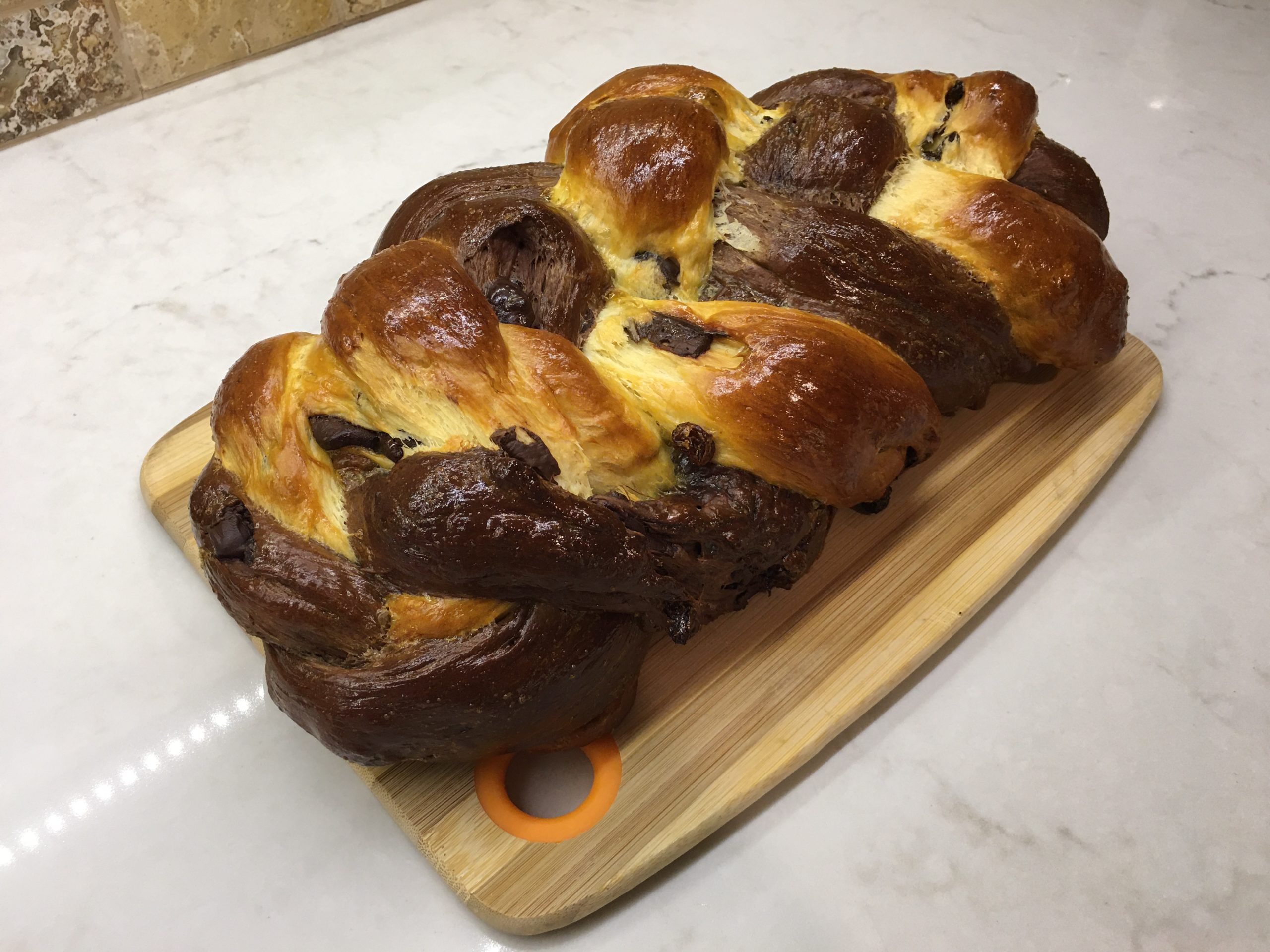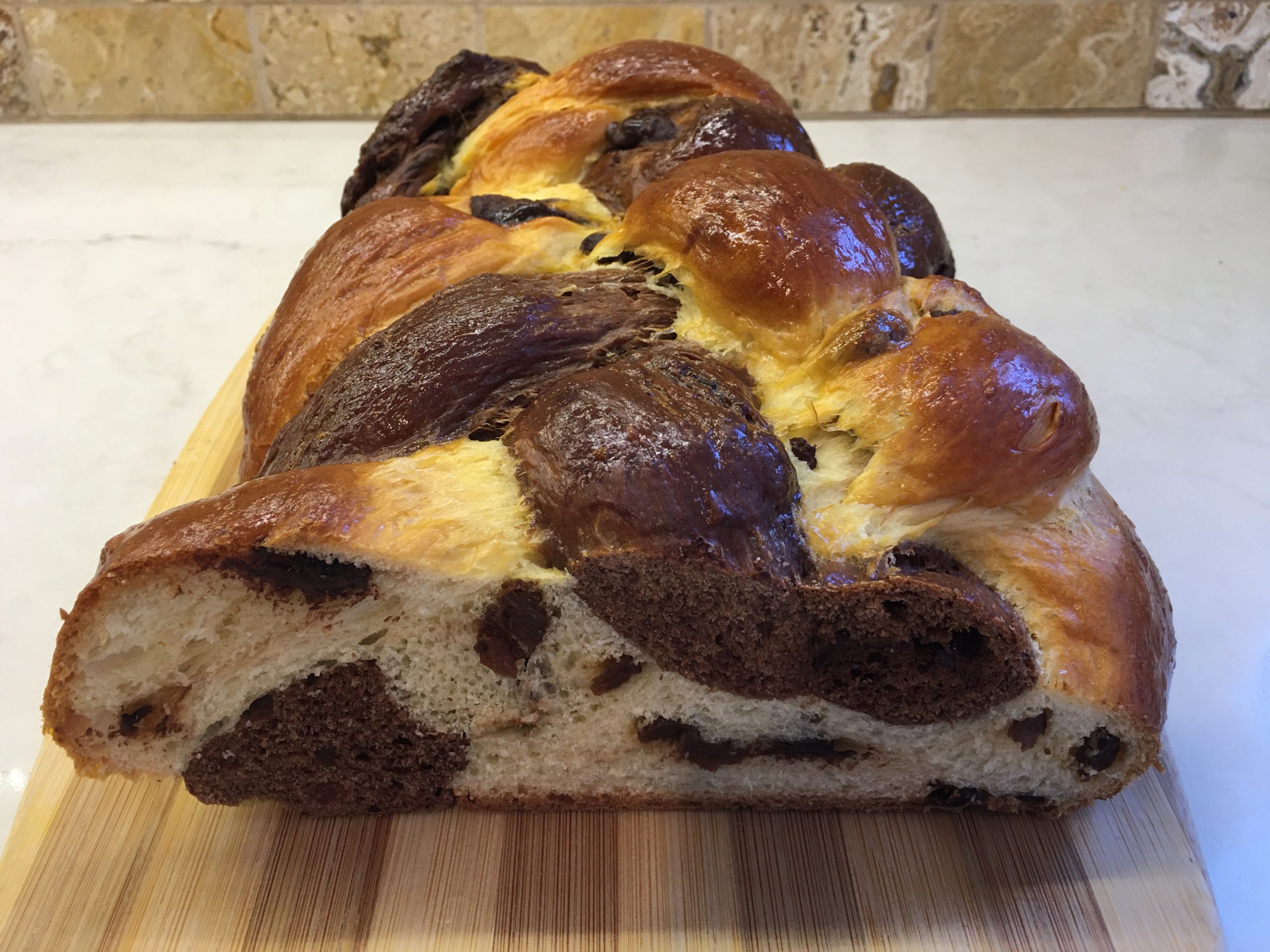 Ingredients
18 oz. (500 g) all-purpose flour
3.5 oz. (100 g) bread flour if you use yeast
6.3 oz. (180 g) sourdough starter, or 1 packet (0.25 oz., 7 g) active dry yeast, or 0.9 oz. (25 g) fresh yeast
1 tsp sugar to rise the yeast
5 – 6.75 fl. oz. (150 – 200 ml) 2% low-fat milk
6.75 fl. oz. (200 ml) heavy whipping cream
3 – 4 tbsp sugar
1 tsp salt
1 whole egg + 1 egg yolk
1 whole egg at the end to brush the challah with it before you bake it
Raisins are optional (but recommended) approximately 1 cup
You can also add cocoa powder to half of the strands.
Preparation
If you use yeast, mix the yeast and 1 tsp sugar in 5 fl. oz. (1.5 dl) lukewarm milk and let it rise.
Sift the flour into a bowl, add salt, and sugar, and mix it. We make a well in the middle, and pour heavy whipping cream, egg, yolk, starter, and the 5 fl. oz. (150 ml) milk. We can add more milk if our dough is very hard during kneading.
We begin to knead. When it has pretty much come together into a ball, we put it out on the board and work out the dough thoroughly. It is good if our dough has a nice smooth, shiny surface and does not stick to the board.
Put in a bowl, cover it, and let it rise
with starter 4-5 hours
with yeast 3-4 hours
or put it in the fridge overnight.
Then cut into 4 or 8 identical pieces, depending on whether you want to bake one or two challahs. Add the raisins as you roll up the pieces one by one, cover them again and leave them to rest for 15 minutes.
After resting roll strands of the same length from the dough.
Braid the challah.
We lay it on baking paper and immediately brush it with a whole beaten egg. Make sure that the egg does not trickle between the braids. We now let our dough rise for about half an hour.
In the meantime preheat the oven to 375 Fahrenheit (190 Celsius). Brush the challah with the beaten eggs again, and you may sprinkle it with poppy seeds. Put it in the hot oven. After 10 minutes of baking, reduce the heat to 350 Fahrenheit (175 Celsius) degrees. The total baking time for smaller challah is about 30-35 minutes, and for the large challah is 40-45 minutes in total.